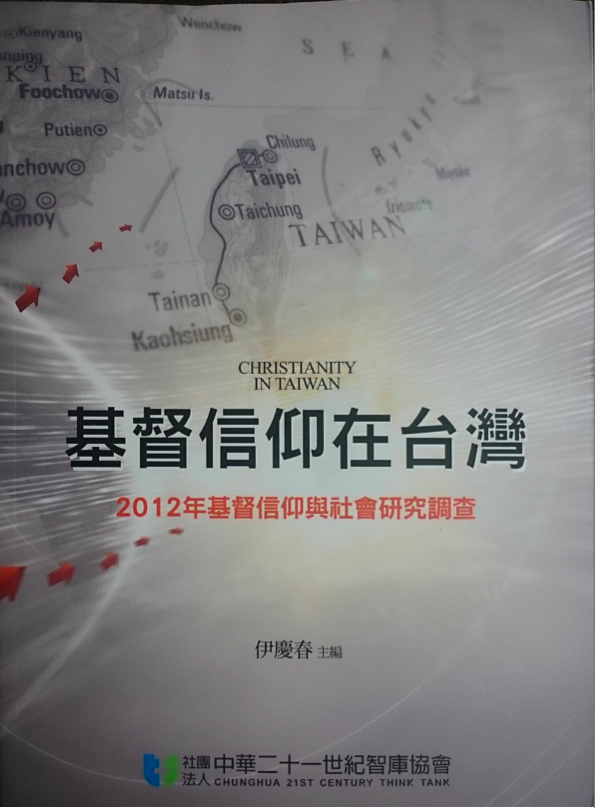 Today we had a guest lecturer, Professor 蘇國賢 SU Kuo-Hsien, for our Thursday chapel series. The topic was Christianity in Taiwan. Su is a National Taiwan University professor in sociology (and a Presbyterian elder at Songshan "Pine Mountain" Presbyterian Church). I was only able to stay for part of the lecture, which described a fairly large-scale, high-response phone survey given to Christians and non-Christians. Christians were then split into a variety of groups by category (Catholic, Presbyterian, traditional, charismatic, etc.) and the answers were compared.
There were a few things I found interesting. Christians are 4.9-5.6 of the population. Catholics are a fairly tiny .7 percent of the population (which surprised me). I think he put Presbyterians at 28% of the Protestant or total Christian population, which means they (we?) are still the largest Protestant body in Taiwan by a fairly substantial margin. About 60+% of Christians attend church weekly and about one in ten go only once a year or not at all; there was not great variation between denominations here. Many of the US trends ("nones and dones") don't appear in Taiwan in a notable way.
Students later pointed out some aspects of the research which are a challenge. For instance, the survey didn't ask about ethnicity, and both aborigines and immigrants probably have a higher rate of Christianity. Immigrants and others (those without phones or who don't speak Mandarin) would not have been included. This is also, as far as I know, a unique "one shot" survey, without earlier surveys that can be used for direct comparisons. Every study requires limits, so none of these are intended as criticisms. The scale of the work was very impressive to me and raises a lot of interesting questions.
The speaker briefly addressed themes like secularization and competing theories on Christian responses (i.e. growth of diversity of opinion or isolation from mainstream society). I wish I'd been able to stay for the rest of the discussion. Often the questions that are most compelling for me are about conduct. How/does faith influence actions? To what degree are Christians similar or different to the larger population? How much diversity of belief and practice is there among Christians? The survey also offered some findings on broader religious trends in Taiwan. I'm bogged down in other work now, but hope to eventually read the full study.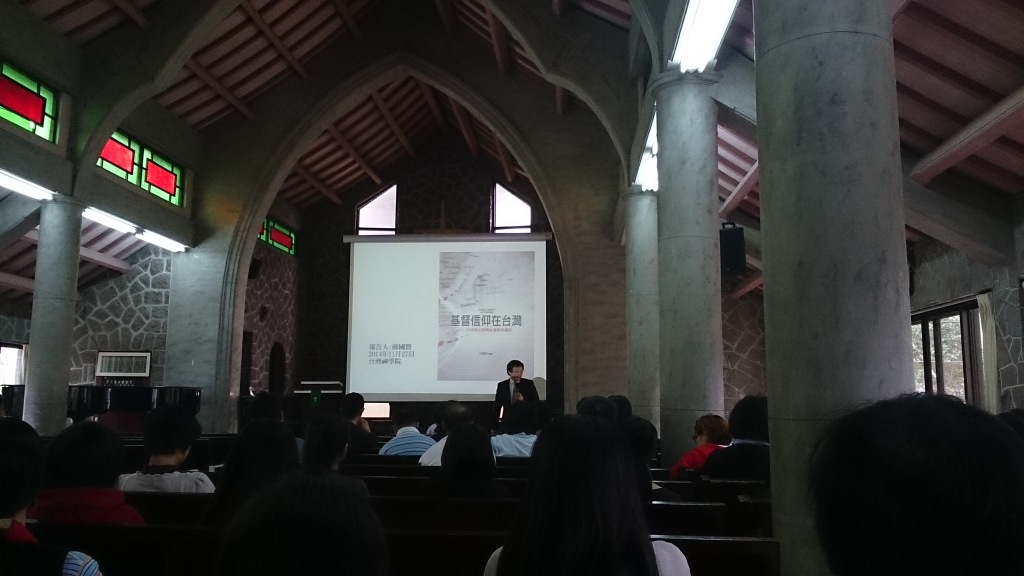 Professor Su speaks to gathered teachers and students